PETAL | Silk velvet crop dyed with avocado stones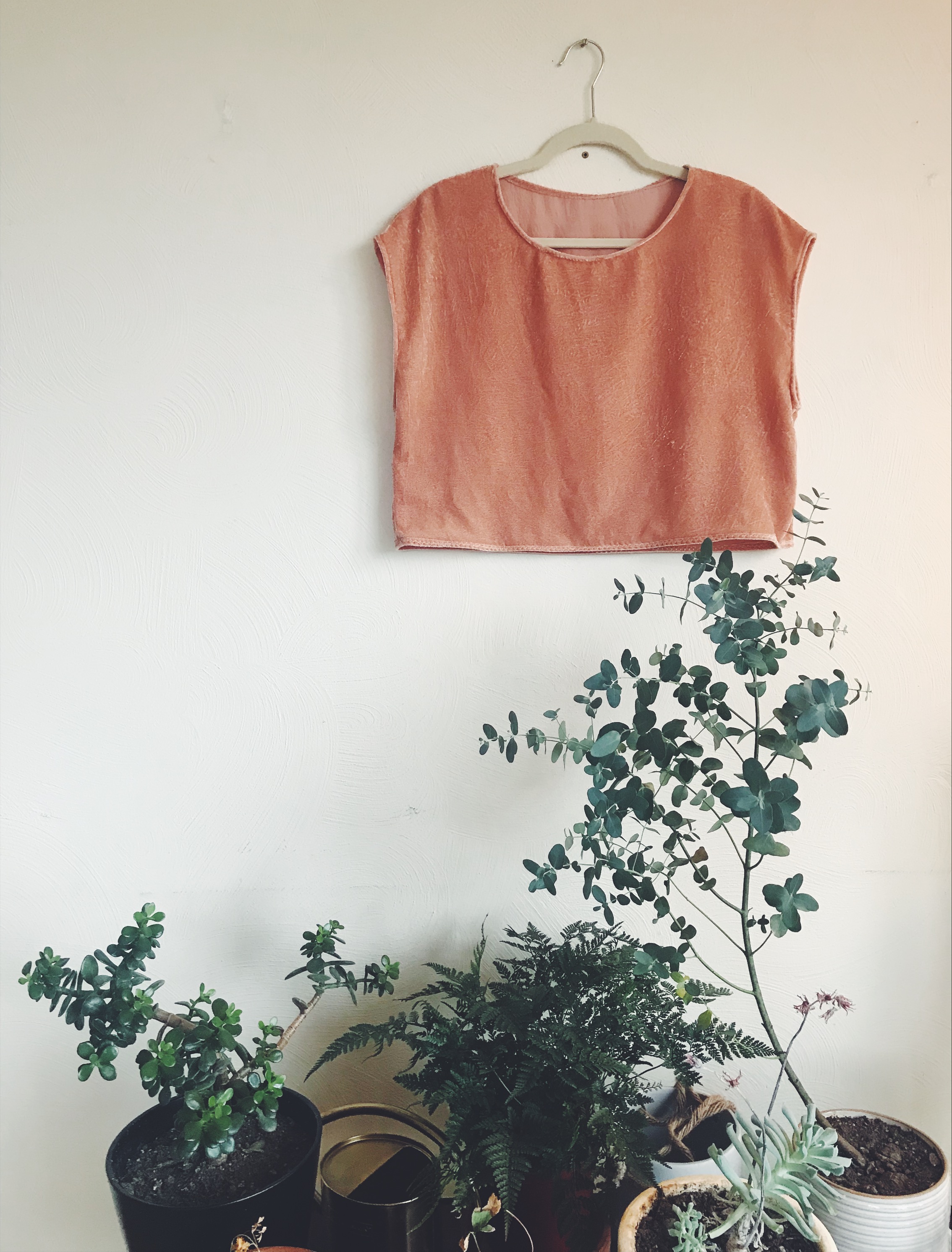 PETAL | Silk velvet crop dyed with avocado stones
Made to order silk/rayon velvet crop top. Boxy shape with round neck. Naturally dyed with avocado pits which creates the most perfect peachy/pink. Hits below natural waist.
Due to the nature of natural dyeing, each batch of avocado dye is a little different, some more peach and others more pink resulting in each top being slightly different. It's a fantastic mystery and one to be celebrated!
Made to order. Please allow 2-4 weeks for this piece to be made :) (If you need it sooner please send me a message!)
Dimensions taken while laying flat:
Width at bust: 21"
Length: approximately 17 1/2" from shoulder to bottom hem
Best fits size XS/S/M
I am happy to alter these dimensions for you, just send me a message!
////// All pieces are imagined, ethically sourced, naturally dyed, drafted, cut, sewn, and made with love by Jesikah Orman in Pittsburgh, PA. //////
sold out