SEA | cochineal & organic indigo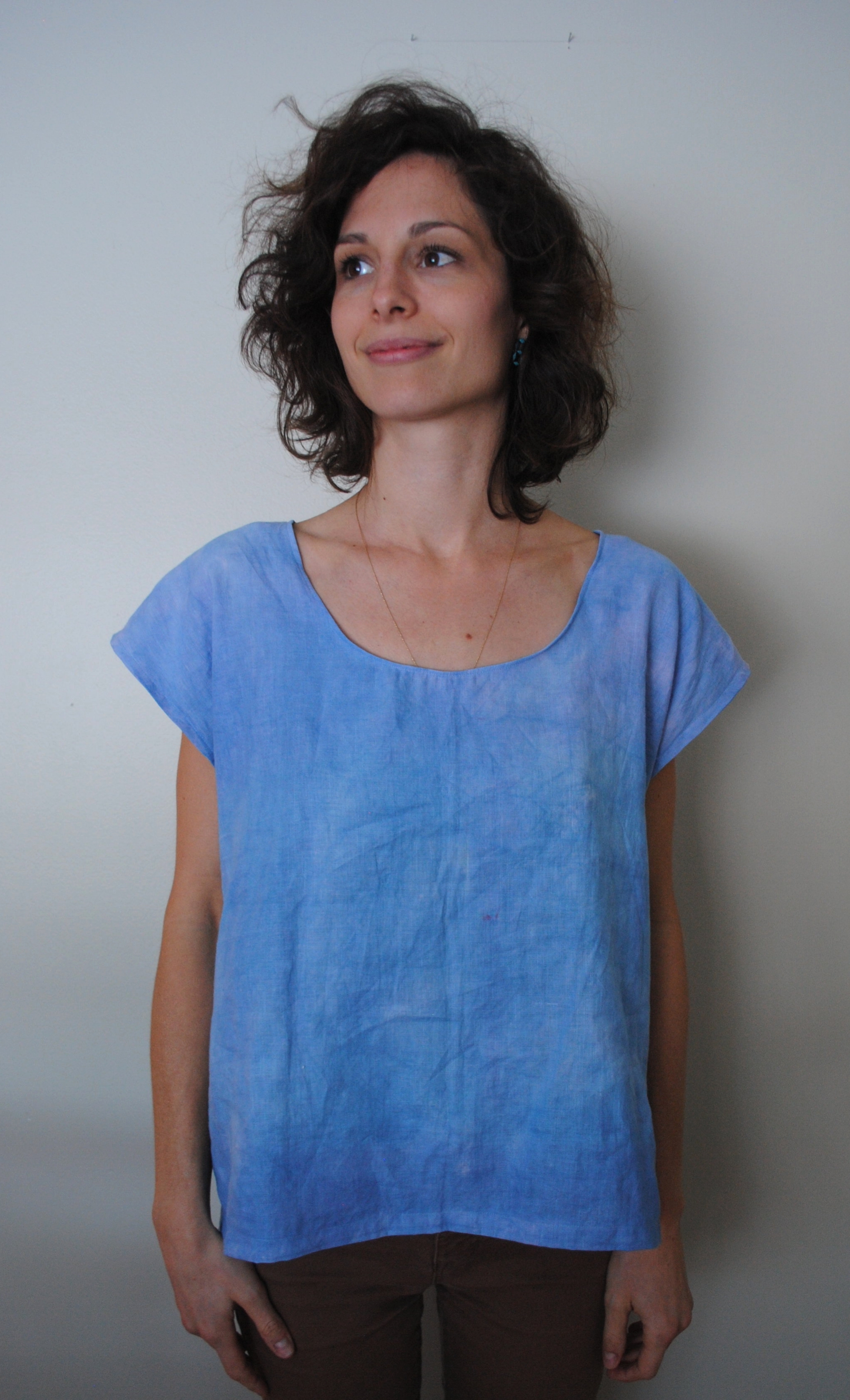 SEA | cochineal & organic indigo
Hand-dyed, drafted and sewn women's linen blend tunic. Naturally dyed with cochineal and organic indigo creating beautiful watercolor-like washes, subtle patterning and a richness and depth of color. This tunic has a lovely drape and a low scoop in the front and a longer hem in the back, although looks beautiful worn either direction, as shown in the photos.
I use an organic fructose indigo vat that is completely chemical free.
It takes time to extract the color from cochineal: by soaking, simmering, straining and then repeating over several days and weeks to extract the most and richest color. The cochineal is from a 5 family farm in Peru.

Linen/cotton blend. Tissue weight linen.

Dimension when laying flat:
width: 22 inches
length on longer side: 23 inches
Length of scoop side, from bottom of scoop to bottom hem: 16 1/2 inches
sold out